Derrynoose Kilclooney & Tynan Learning Community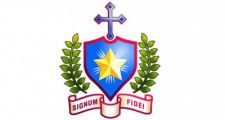 We believe that our Learning Community represents the benchmark for excellence in Catholic education, a beacon for other schools to follow. Together, we are committed to consolidating and extending our reputation so that we become known as a world-class centre of excellence for teaching and learning at Key Stages 1, 2, 3, 4 and in Sixth Form.
The pursuit of excellence is an everyday event; it is the result of our hard work and our commitment to improvement. Pope Benedict, when speaking to young people at a Catholic school said, "Don't be content with second best." We will not settle for second best for your child. We want no pupil to be invisible in any of our schools!
Through our learning partnership we are working hard to develop even closer links between our schools in order share curriculum information and to provide even greater support for your child's transition to St Patrick's. We want our children to feel part of a single educational community from 3-19 years.
We are privileged to work in partnership with our primary schools. This partnership has improved communication between teachers across phases. We are able to identify each child's strengths, gifts, talents and particular needs, so that we can plan to cater for those needs even before they arrive with us.
We want to acknowledge the outstanding practice identified by ETI in our partner schools and by international research:
PIRLS / TIMMS
In reading, NI pupils were ranked 5th out of the 45 participating countries. Pupils in NI significantly outperformed pupils in 36 of the countries that participated in PIRLS 2011.
NI was the highest-ranking English speaking country.
NI pupils were ranked 6th out of the 50 countries that participated in TIMSS 2011 mathematics.
NI pupils significantly outperformed pupils in 44 other countries. NI was the highest performing English speaking country in mathematics.
We will ensure a continuum of excellence for your child.
In our Learning Community every pupil is known, their progress is rigorously tracked, no pupil falls behind and all are stretched and challenged appropriately.
We want to make our vision a lived reality: Excellence every day for every child.
Links to our local Primary Schools...
You Think You Should Know
You Think You Should Know