Head Boy & Head Girl - Introduction

Student Leadership Members and Roles
Gallery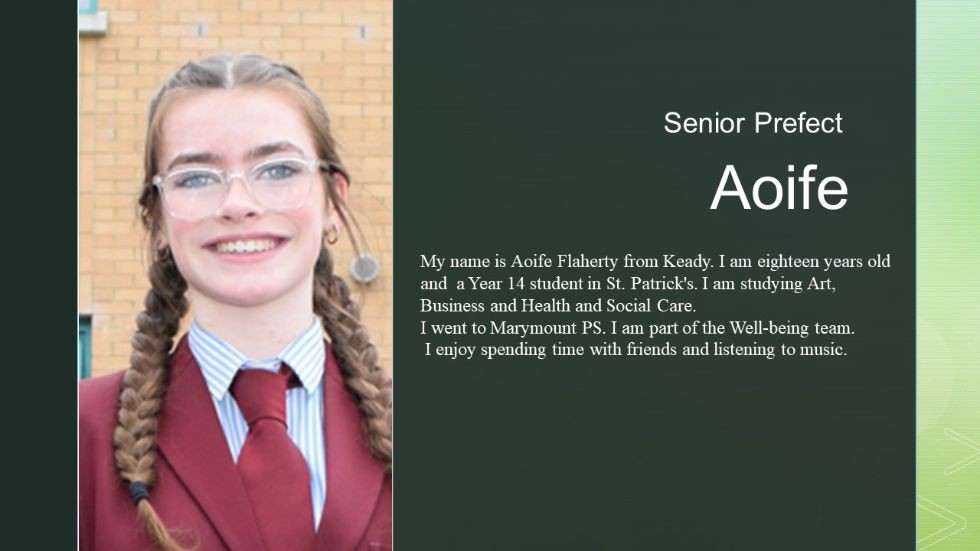 Ethos Strategic Group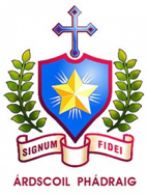 The Ethos Team is all about promoting and strengthening the Catholic, Lasallian ethos of our school. We do this through charitable work and promotion of Christian values in our everyday school life. We also want to promote a strong culture of respect for our many identities in St Patrick's and want to organise events that show this.
CEIAG/Careers Strategic Group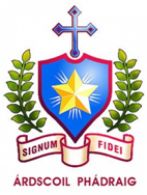 Our group is concerned with helping develop the careers provision in our school so that pupils have the best knowledge and advice possible when making decisions about their future. We also look at the curriculum in our school and how it reflects the interests and needs of all the pupils in our school. We hope to gain the investors in careers award this year.
Community Links Strategic Group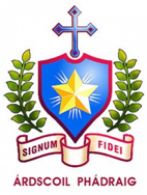 This school is at the heart of the local community and this team explores ways to make sure our school remains connected to the life of our local and wider community. We look at how we can link with our partner primary schools to benefit both them and us. We want to explore links with local businesses, charities and community groups to offer our support and gain from their knowledge.
Pupil Well Being Strategic Group
This group aims to promote the physical, mental and emotional wellbeing of all the students in our school. We aim to do this through providing support, education and facilities for all the pupils. We want to make sure that all pupils in our school are happy and feel safe coming to our school. We will be working with a number of teachers to make sure that we have safe, happy and resilient pupils.
Lead Learners Strategic Group
This team is concerned with helping shape the learning experience for everyone in our school community from a pupil's point of view. We look at what strategies we can use in our school to help pupils improve their attendance and learning. We work with the teachers in the school to see if there are things we can do together to benefit the learning of all pupils in our school.