European Awareness Day
14th Jun 2013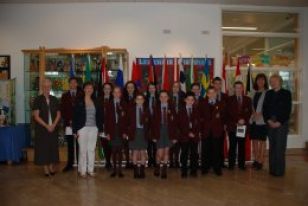 The day was a great success, started off with an Assembly organised by Sister Mercedes, she had children reading prayers in 10 different languages, a testimony to the diversity of St Patrick's High Keady in the year 2013.
Each Department were holding their own events to celebrate European Awareness Day.
English
Discussion of European Poets
Write a poem or song
Check the newspapers for European news
Citizenship
All Year 10 pupils are doing a European quiz on member countries
All Year 8/9 video clip on influence ofEuropeon our every day lives as consumers.
Maths
Play maths games using the Euro and other European currencies or distance from one capital to another
Quiz on European currency symbols
Art & Design
Art from across Europe- Gaudi inSpain, impressionism from France, Van Gogh fromNetherlands
Produce a collage with scenes from acrossEurope,
Make models of European landmarks;EiffelTower, Coliseum, Channel Tunnel, and Leaning Tower of Pisa
Geography
Look at different time zones and weather patterns
Size of population of member states
Start a European map marking the countries of origin or holiday destinations of pupils
Quiz on European flags
Language Dept
Learn simple words in another language from European member countries
Design/write a holiday postcard in a different language
Competition to identify "hello", "goodbye" in different European languages
ICT
Video conference with children in another European country
Make tourist brochure
Protect yourself against cyber crime www.webwise.ie
(www. Watchyourspace.ie)
Music
National Anthems of member state countries
Sing popular songs in different languages
Famous European composers and singers
Science
Design a poster giving information on a European scientist
French description of the elements
PE
European dance e.g. Salsa, Flamenco. Tango, traditional national dance
Sports e.g. French "boules"
Religion
Main Religions of the European member countries
Say prayer at start and end of lesson in different languages
History
Famous European historical personalities
Famous European inventions
History of the European European Union 1957-2013
Home Economics
Economics
Business Studies
Be an informed consumer, your rights as an European consumer
European Awareness Day 2013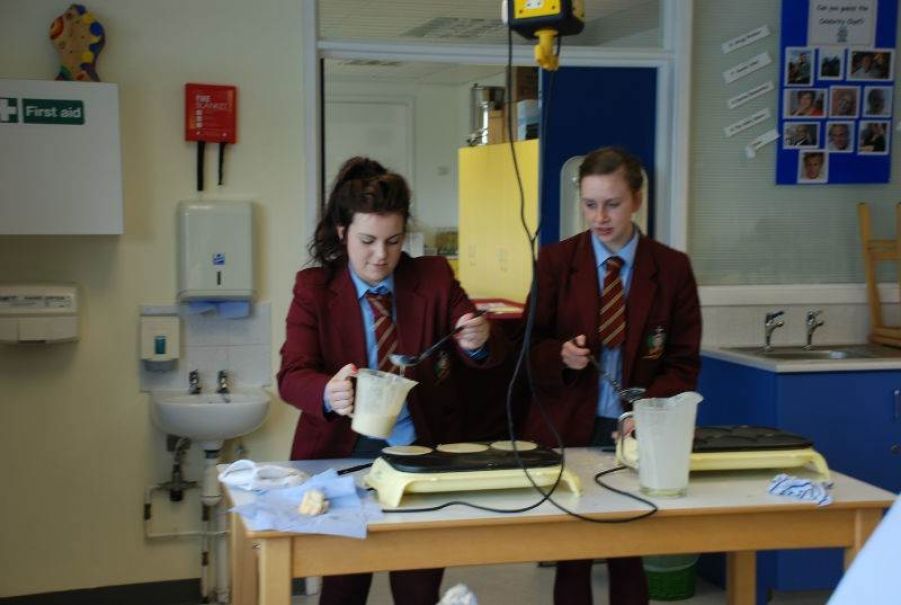 Crepe Making
School Foyer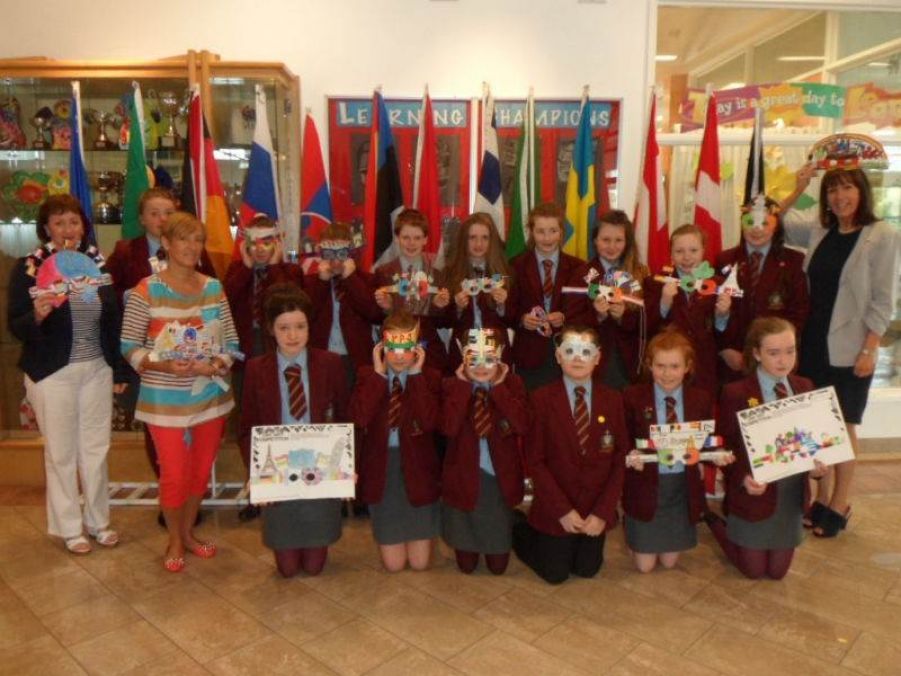 European Awareness Day 2013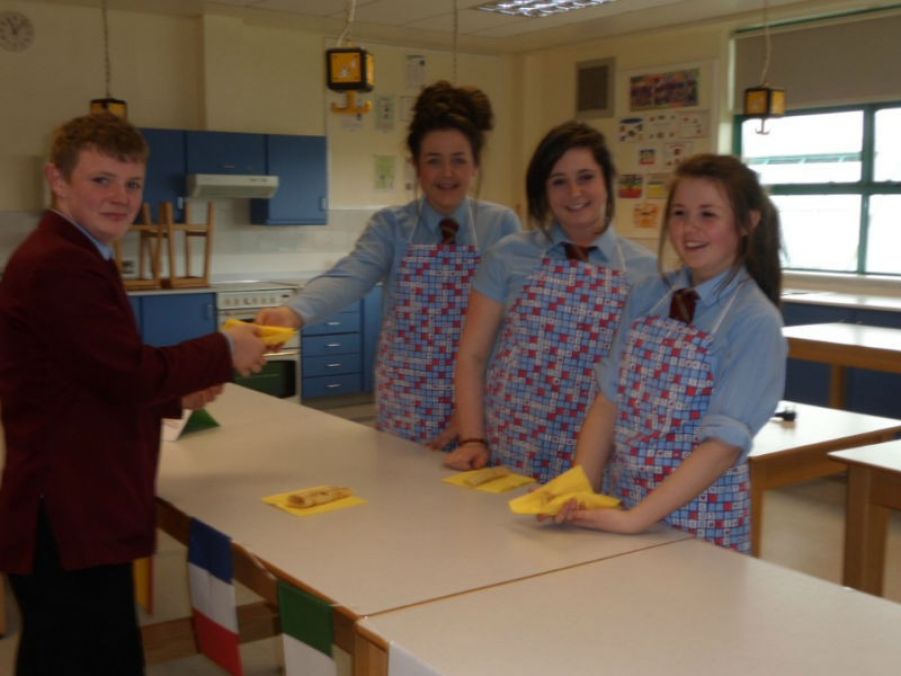 Crepes