Change password
Your password can be changed outside school during the holiday period via: www.C2kni.net
:C2k School Services¦ Change Your Password.
Passwords must be 8 characters in length
Access to email & documents from home
Access to email & documents from home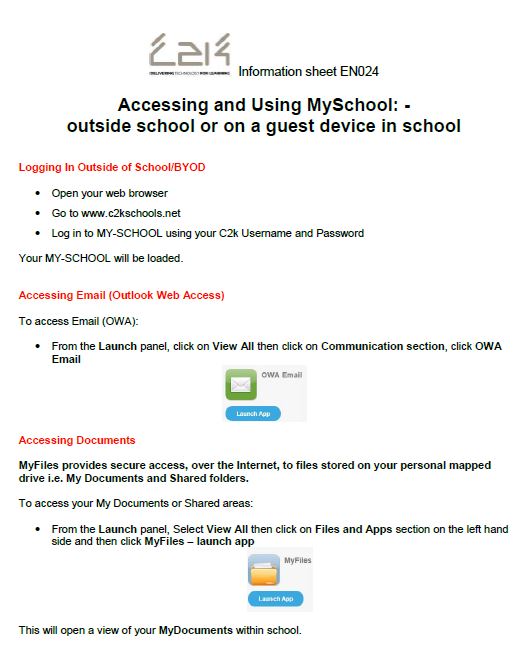 Free Office 2016
We are delighted to announce that, on the basis of C2k's licence agreement with Microsoft, in addition to all student users, all staff school users have now been enabled and that they can download, free of charge, full copies of Microsoft Office for PC or Mac for use on up to 5 personal devices.
Please be advised
you can access the download at home via https://login.microsoftonline.com with their user name in the format: jbloggs123@C2ken.net.
Note: when a user is prompted for a username/email address during the download this needs to be in the format @C2ken.net.
Get MS Office in 4 easy steps
Visit http://portal.office.com
Enter your C2k Username in the format auser123@c2ken.net
At the next box enter (i) your C2k username auser123 and (ii) password
Download the version of MS Office you require
AR Reader
The School is not responsible for the content of external Internet sites. We recommend adult supervision for all links to external sites.
Careers - a guide for parents
Google Classroom Assignment Help
Student Quick Guide to Google Classroom